Image

Get Guaranteed Lawn Care in Annandale
Lawn Care in Annandale
Everybody wants that gorgeous, manicured, green grass that they see in magazines, online,  and on TV. Getting your lawn to look like that however, is far easier said than done without the right experts in your corner. Our expertly-trained lawn technicians will have your grass looking its best with services like: 
Seasonally-adjusted lawn Fertilization 
Year round weed Control
Seasonal aeration and Seeding 
Plant Health Care 
Lawn disease Control
And many more!
Thoughtful Service with Eco-Friendly and Reduced-Risk Products
Getting the lawn of your dreams doesn't need to come at the cost of putting those closest to you at risk or doing harm to your local environment. While some of our competitors rely on harsh chemicals and unsustainable methods, we do things differently. In fact, our commitment to using reduced-risk, low-impact products as part of our lawn care treatment service has made us a Virginia Green and Clean company since 2017!
Image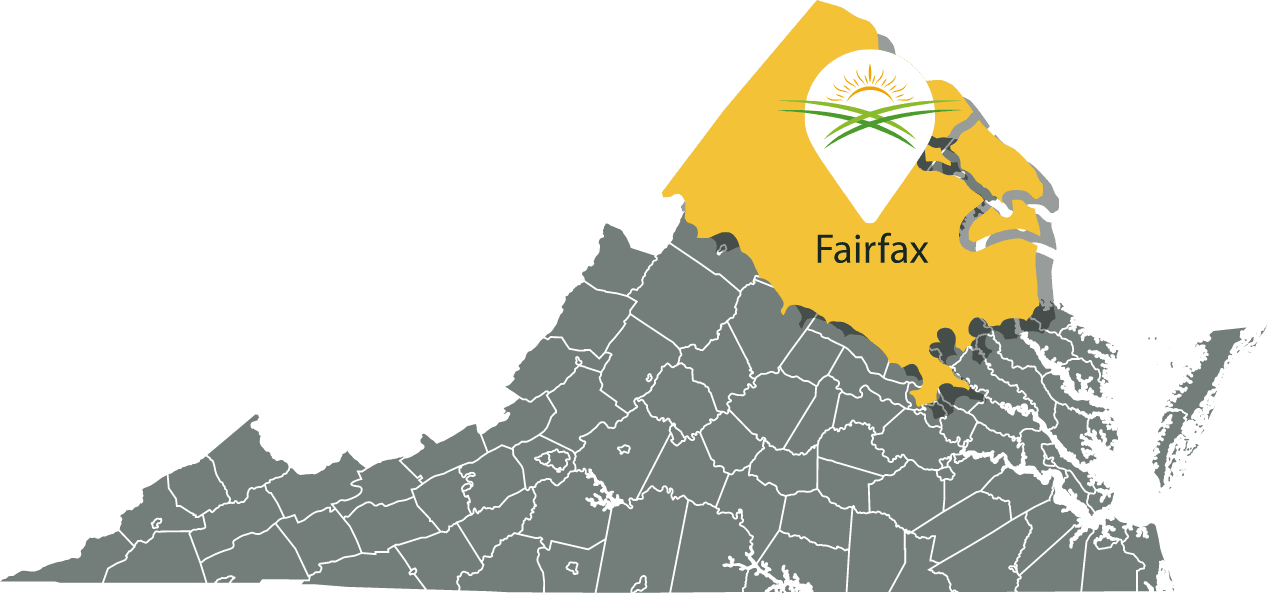 A Lawn Service Company You Can Trust
It's important to partner with a lawn care company that you can depend on to get the job done every time. Here at Nuleaf Lawn Care, we take a personalized, flexible approach to lawn care service that you can count on to deliver the results that you deserve. Your grass works hard for you all year, so show it some love with help from Virginia's best today!
Our lawn care program includes:
A thorough inspection and soil analysis from a local lawn care technician.
A customized lawn care plan that we'll adapt to your unique needs.
Industry-best lawn care tools and organic products. 
Year-round nutrition and soil building to create a healthy growing environment for your grass. 
Pollinator-friendly insect control products.
A lawn that you'll love, no matter what!
Guaranteed Results Every Time! 
Getting professional lawn care is no small commitment so you deserve a company that goes above and beyond for you. That's why we at Nuleaf Lawn Care are proud to back up each service we provide with a full satisfaction guarantee! If you're not happy with our service or if our results don't meet your standards, let us know and we'll make things right.
Aeration and Seeding in Annandale
Have you noticed your lawn looking a bit lackluster lately? Perhaps your grass is thinning or has stopped growing altogether. Or maybe you've begun to notice an increase in weeds or areas of standing water after it rains. If so, your grass is in desperate need of lawn aeration and seeding in Annandale! Here at Nuleaf Lawn Care, we specialize in providing top-quality aeration and overseeding service to communities across Northern Virginia. With us on your side, you can count on your grass staying healthy and looking its best all year so don't let your lawn languish for another day and give us a call! 
Benefits of quality aeration service include:
Looser soil which will allow your grass roots to grow with no obstacles. 
Increased levels of soil oxygen.
Easier access to water and nutrients for even stressed turfgrasses. 
Reduction in the levels of standing water on your lawn which will help prevent fungus and disease. 
Healthier and more sustained growth which will allow your grass to outcompete nuisance weeds.
A more dense and robust appearance when aeration and lawn seeding services are done in conjunction with one another. 
And much more!