NuLeafs Mission Statement
Enhancing community's lives, and the environment – one lawn at a time.
About Us
NuLeaf Lawn Care | Who We Are
We started NuLeaf Lawn Care because we knew we could offer a better alternative to the national lawn care companies serving the Northern Virginia area. NuLeaf's alternative approach is grounded in the use of cutting-edge science, the recruitment of the best turf specialists in the industry, and the delivery of exceptional service. Our founders are committed to hassle-free service and beautiful, sustainable lawns. We use a blend of organic-based products and traditional solutions to produce healthy soil. We are constantly improving. We grow by listening to our customers, training regularly, and researching newly available products and techniques. We do all of this to ensure we stay at the forefront of the lawn care industry. Why Choose Nuleaf Lawn Care?
Image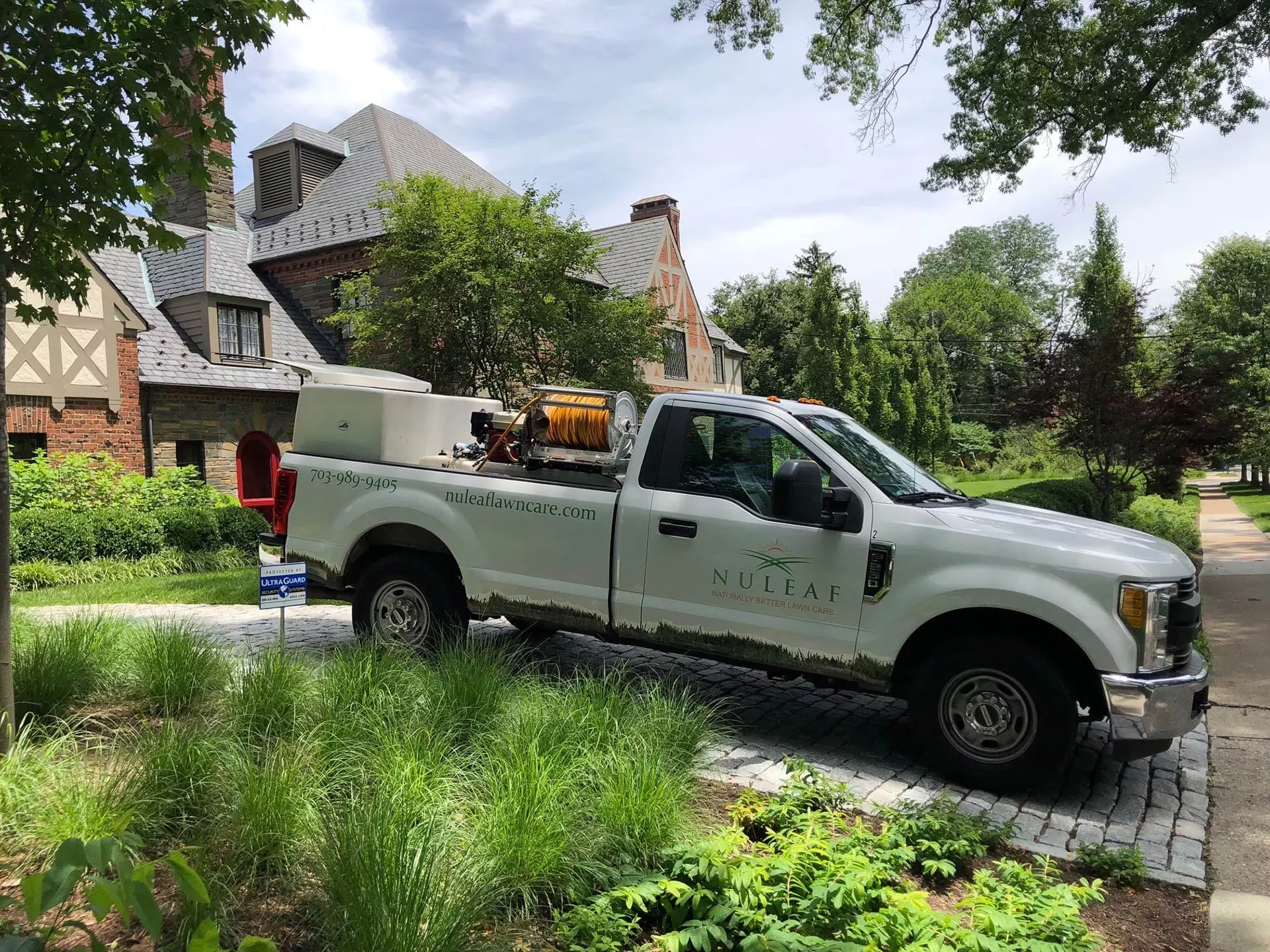 NuLeaf's Core Values:
We stand by what we say.
ATTITUDE 
Positive attitudes create great outcomes. We see opportunities in challenges. We do what it takes to inspire others to do the same.
ACTION
We are always moving forward. We are committed to the growth of our business, our people and our communities.
ALIGNMENT
The alignment of our team, processes and goals ensure we win every day.
RESULTS
We are results oriented. We strive to exceed our goals and objectives with a sense of urgency.
The NuLeaf Difference
What makes us stand out above the rest? We take a different approach to Lawn care. We use science to guide us. While other lawn care providers treat every lawn the same, we take an individualized approach. We take soil samples from every property and have them analyzed at a professional laboratory. Armed with these test results, our Certified Nutrient Management Planner works with our technicians to develop and deliver the perfect fertilization plan for your lawn. This ensures we deliver exactly what your lawn needs to thrive.
You Are Our Focus
NuLeaf is committed to enhancing our customer's outdoor environments. We are driven to provide you with a safe, vibrant, green lawn. We use the best products on the market, and always strive to have a friendly, positive nature. We will never make you sign on for long-term commitments, and we provide you with individual, customized programs to meet your needs. This is our commitment to you.
Committed to Quality
At NuLeaf, quality is an integral part of our business principles. These principles guide our actions to deliver products and services that are safe, sustainable, and preferred by our customers. They are essential for the achievement of our ambition to be recognized and trusted as the leading lawn care company in Arlington and Northern Virginia.
Our Skills & Expertise
Everyone at NuLeaf has two passions. Great looking lawns and ensuring we have happy customers. We believe in upfront communication and comprehensive lawn care programs. NuLeaf carefully recruits and invests in the growth of our team. This results in committed and highly skilled technicians whose number one focus is to create beautiful lawns and landscapes.
NuLeaf's Commitment to the Environment
NuLeaf is environmentally conscious and a participant in the Virginia Green & Clean Initiative. We utilize science and technology to maximize results. Our application methods, training, products, integrated pest management techniques, and firm commitment to the environment set us apart from the competition. You will never have to worry about the safety of your loved ones or pets with NuLeaf by your side.
We Are Always Improving
NuLeaf leads the way in innovation. We are continually testing new products and application methods to deliver the safest and healthiest green lawns in Northern Virginia. We invest in technology to improve client communication and efficiency, base our applications on soil tests, and recruit the best employees from the top agronomy programs in the country.
Whether you are a local business or resident in the Northern Virginia area, NuLeaf can help naturally turn your lawn into a vibrant, healthy landscape. Let's get started with your customized plan today.
 
Image