Image
100% Satisfaction-Guarantee Lawn Care in Arlington, VA
Lawn Care in Arlington, VA
We know that we don't exist as a company without satisfied customers—that's just the reality! So when we provide a service, we guarantee the results. If you're not satisfied with the outcome of a specific lawn treatment, let us know! We offer free unlimited service calls for items covered on your program as well as free re-treatments.
Our Lawn Care Services in Arlington Include: 
Lawn Fertilization 
Weed Control
Aeration and Seeding 
Plant Health Care 
Disease Control
And More!
Image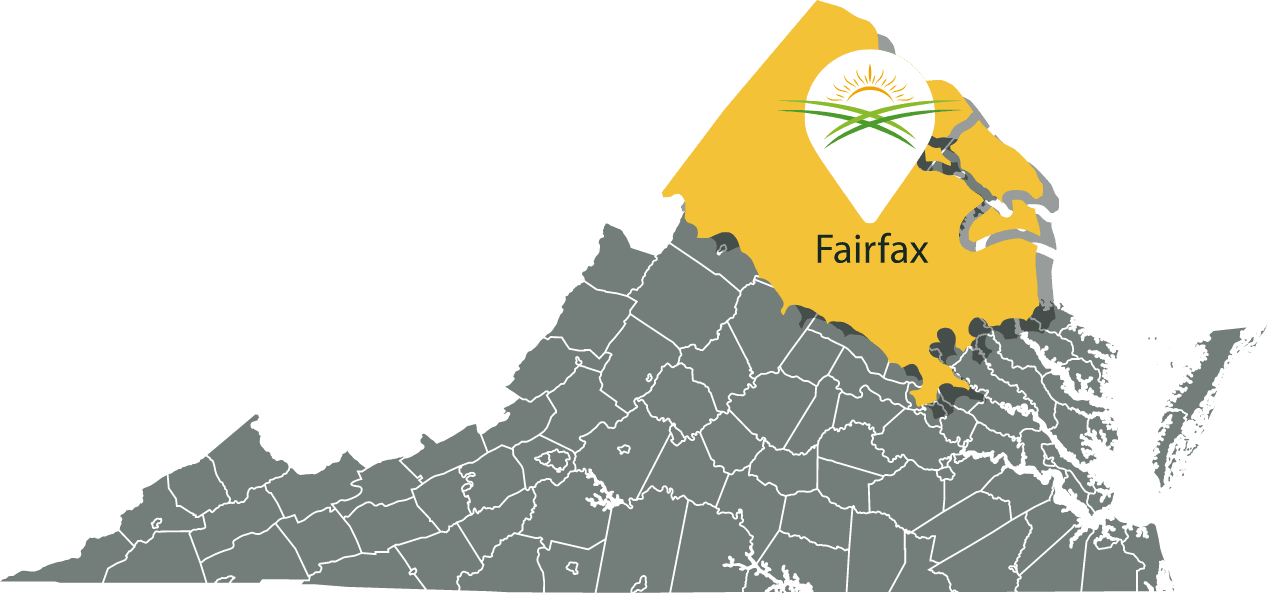 High Quality Lawn Care
While some lawn care companies take a one-size-fits-all approach, we know that your yard has unique needs. We employ a science-based approach to turf care that allows us to give your yard exactly what it needs to thrive.
When you partner with NuLeaf for lawn care in Arlington, you can expect:
An initial soil analysis that reveals precisely what your grass needs.
A fully customized lawn care plan developed by your technician and our in-house Certified Nutrient Management Planner.
State-of-the-art technology, techniques, and products.
Environmentally friendly care that nurtures your grass without endangering the local ecosystem.
A soil-building approach that creates robust turf.
Organic products to keep your family and pets safe.
Honey Bee-safe insect control for grubs, armyworms, ticks, and more.
Targeted grass fertilizer applications based on your soil analysis.
A strong, beautiful, and sustainable yard!
With this individualized care, precise fertilization, and a focus on soil, you get a lawn that stands up to almost anything! 
Aeration and Seeding in Arlington, VA
Even with the right watering and fertilization, your turf can begin to struggle. The culprit is usually compacted soil, which naturally happens over time as we walk on our grass, fertilize it, and weather pounds it. Compacted soil makes it difficult for roots to grow, and for nutrients and water to filter through the soil to reach the roots. In a nutshell, compaction stunts the health and growth of your grass, and this is why you will need lawn aeration in Arlington.
Our aeration service is performed August to October to ensure your lawn stays healthy throughout the fall and winter months. To aerate your lawn, we will use core aeration. Core aeration reduces compaction by poking thousands of holes in your turf. These little holes benefit your grass in a host of ways, such as by:
Letting water and nutrients more easily reach the roots of your grass.

Making it easier for grassroots to grow deeper.

Reducing standing water that can contribute to fungal diseases.

Greening your grass.

Leveling up your yard's health and resilience to harsh weather.

Helping your turf outcompete weeds.
After aeration, our technicians will spread a thin layer of blue tag certified seed that fills in bare patches and creates uniform turf. These two lawn maintenance steps give your grass a reset, and this leads to why we generally recommend aeration and seeding on a yearly basis. Look to our technicians to provide lawn aeration in Arlington which will open up the core elements of your turf and resolve to having much healthier grass and giving it a more vibrant color.
Plant Health Care in Arlington, VA
Your lawn is important, but your trees and bushes can't be overlooked, either! Our plant health care in Arlington aims to flourish the trees, bushes, and any ornamentals that adorn your yard. We start with the soil, fostering microbial diversity and a high organic composition that helps the roots thrive. And healthy roots do most of the work taking care of the rest of the organism!
Our plant health care in Arlington includes agronomists that will provide: 
A comprehensive 7-step program that gives us multiple touchpoints with your plants throughout the year.
Soil conditioning so the foundation for your plant's health remains solid.
Nutrient and biostimulant feedings that supply your trees and bushes with key necessities.
Pest insect management to protect trees before parasites can harm them.
Disease management that nips maladies in the bud.
Reduced-Risk Products at Your Convenience
Put your trust in our lawn care products include organic options, honey-bee safe grub control, mosquito control that is safe for the environment, and more! We have been a Virginia Green and Clean company since 2017!