Lawn Care in Falls Church
At Nuleaf Lawn Care, we believe that a well-manicured lawn is not just about aesthetics, but also adds value to your property. That's why we are committed to providing you with a green lawn that will be the envy of your neighborhood.
We understand that a beautiful green lawn is important to you, and we are committed to providing you with the best possible lawn care service. Our lawn care company is locally owned and operated, so we know all the best products and treatments to make sure you're satisfied with the results of your lawn. We offer a full range of lawn care services to help you achieve a healthy, green lawn. To get a green lawn, our professional technicians will: 
Measure the properties using our software to give you a detailed estimate in no time.

Perform a thorough inspection of the property

to identify a custom treatment plan for your home. 

Collect a soil sample

to get a baseline reading of the nutrients to see what needs improvement. 

Perform a lawn care treatment 7 times a year

to ensure your lawn has all the nutrients and fertilization it needs to thrive in Falls Church.
Image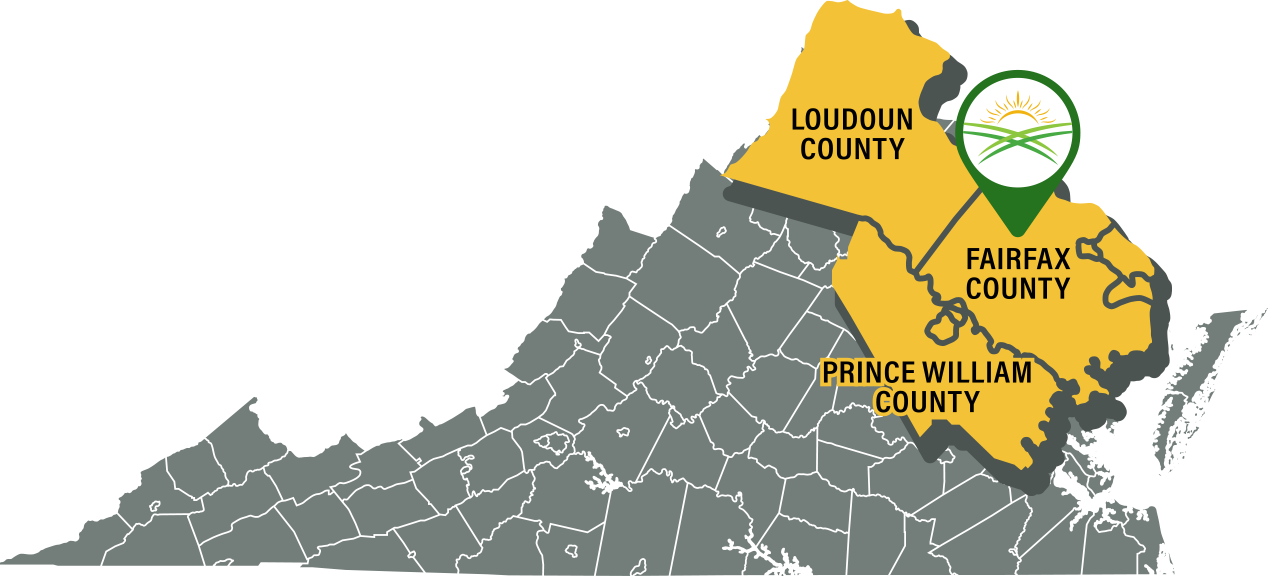 Get a Lush Lawn With NuLeaf Lawn Care
One of the key components of a healthy lawn is proper fertilization. Our lawn fertilization provides your lawn with the necessary nutrients to grow strong and green. With our lawn fertilizer service, you can rest assured that your lawn will receive the right amount of nutrients at the right time, which will help it to thrive and remain green all year long. We use only the highest quality products and equipment to ensure that your lawn receives the best possible care. There is no way to go wrong with choosing Nuleaf Lawn Care. 
So why wait? If you are looking for a lawn service that gets results, get in touch with us today and take the first step towards a yard you can be proud of!
Aeration and Seeding in Falls Church
If you've noticed areas of standing water, patches of yellowing grass, and bare spots, your lawn may have a problem with soil compaction. Soil compaction occurs naturally from normal use, chemical usage, and weather conditions, limiting the flow of water and nutrients to your grass' roots. 
Fortunately, our core aeration service at Nuleaf Lawn Care can loosen up your soil and allow your turf to thrive. Our technicians manually aerate your lawn at the best time of year by removing soil plugs, which break down and release beneficial microbes to decompress the dirt and reduce thatch. The result is a lawn that is revived, healthier, and ready to withstand what Mother Nature sends its way.
The benefits of enrolling in our lawn aeration and overseeding program in Falls Church include:
Looser soil

that encourages the growth of grassroots. 

Increased access to water, nutrients, and oxygen

for your turf.

A decrease in puddles and water runoff

after storms.

Healthier turf

that is more resistant to pests, disease, and drought.

Improved germination

of the applied blue tag-certified fescue seed, which results in thicker grass thatcano fill in bare spots and choke out weeds.