Image

Reduced-Risk Lawn Care in Merrifield
Lawn Care in Merrifield
The sooner your yard gets the TLC it needs, the better it will thrive. We want your turf flourishing all season, starting today! That's why we offer free re-treatments and reduced-risk products. NuLeaf is proud to be a Virginia Green and Clean company since 2017!
Our technicians offer lawn care in Merrifield that include services such as: 
Lawn Fertilization 

Weed Control

Disease Control

Aeration and Seeding

Plant Health Care

And more!
Image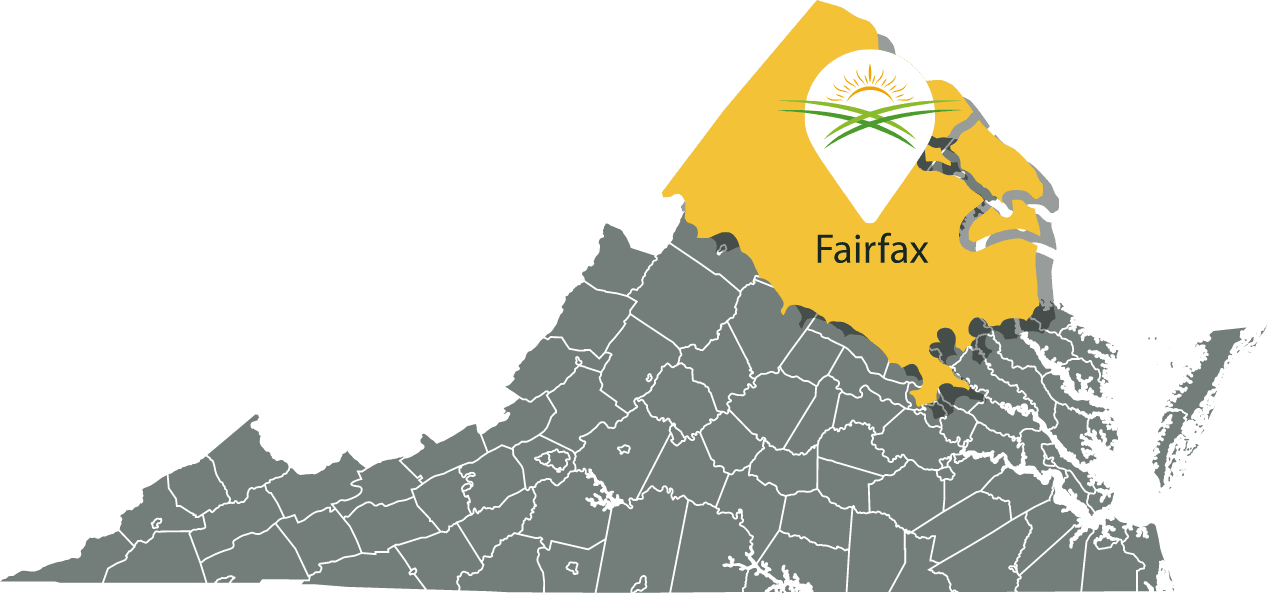 What Can NuLeaf Do For You?
While a lovely yard adds to the curb appeal of your home, healthy soil creates that lovely turf in the first place! Our approach builds from the ground up, ensuring your grass is green, healthy, and resilient by first fostering the microbial vivacity of the soil in which it grows. When you partner with NuLeaf for lawn care in Merrifield, you're signing up for precise, science-based, and environmentally minded lawn care.
Our services will benefit your yard through: 
An individualized and fully customizable approach to nurturing your landscape.
Initial soil analysis to learn exactly what your turf needs.
A focus on cultivating soil that then takes care of your grass.
A tailored lawn care plan developed by our Certified Nutrient Management Planner.
Targeted and sustainable weed control.
Precise fertilizer applications informed by your soil test results.
The choice between our Nu-Hybrid Lawn Care Program and our Organic Plus+ Program.
Honey bee-safe grub control, protecting the wider ecosystem.
State-of-the-art technologies, products, and techniques using the latest science.
The end result? Lush, hale, and sustainable turf. Get yours today!
Aeration and Seeding in Merrifield
Despite painstaking watering, fertilization, and mowing, grass can still seem lackluster. Often this results from soil that's become too compacted over the year, which is when aerating and overseeding do wonders! We use a mechanical tool called a core aerator that pulls small plugs (cores) of soil from your turf allowing it to decompress and for better infiltration of water and nutrients. We'll follow aeration by spreading new blue tag certified seed that fills in the gaps and give your landscape a uniform appearance.
Lawn aeration in Merrifield can benefit your turf by:
Reducing compaction in the soil, which helps roots grow deep.
Allowing water and nutrients to filter down to the roots of your grass easier.
Decreasing standing water on your lawn, protecting your grass from fungus.
Filling in bare patches with new grass seed.
Creating healthier soil and, in turn, more resilient turf.
NuLeaf's Environmental Commitment
We understand that protecting Northern Virginia's water, soil, and ecosystems benefits us all. We participate in the Virginia Green and Clean Initiative and pride ourselves on following all Integrated Pest Management (IPM) protocols. Using state-of-the-art technology and techniques allows us to safeguard the local environment, protect your family and pets, and provide a dream yard.
Plant Health Care in Merrifield
A lovely yard includes your grass, of course, but also the plants and trees that frame it. Just like our lawn care, we nurture plants in your yard and garden from the roots up. That's because we know you get the most robust results when you build from a solid foundation. 
Our plant health care services in Merrifield aid plants, trees, and bushes by:
Nutrient and biostimulant feedings.
Pest insect management.
Disease management.
Soil conditioning.
Guaranteeing Your Satisfaction
Here at NuLeaf, we're committed to delivering quality customer service along with the best lawns. If you're dissatisfied with a service we provided, we'll be back to re-treat free of charge. If you're still not satisfied with the results, utilize our free unlimited service calls so we can help make it right for you.